It's not often you find food with a sense of humor, never mind hotel food with a personality. But Chef Kevin Hickey, of Allium at the Four Seasons, manages to capture both with his menu. Matt and I had the pleasure of dining there last Saturday.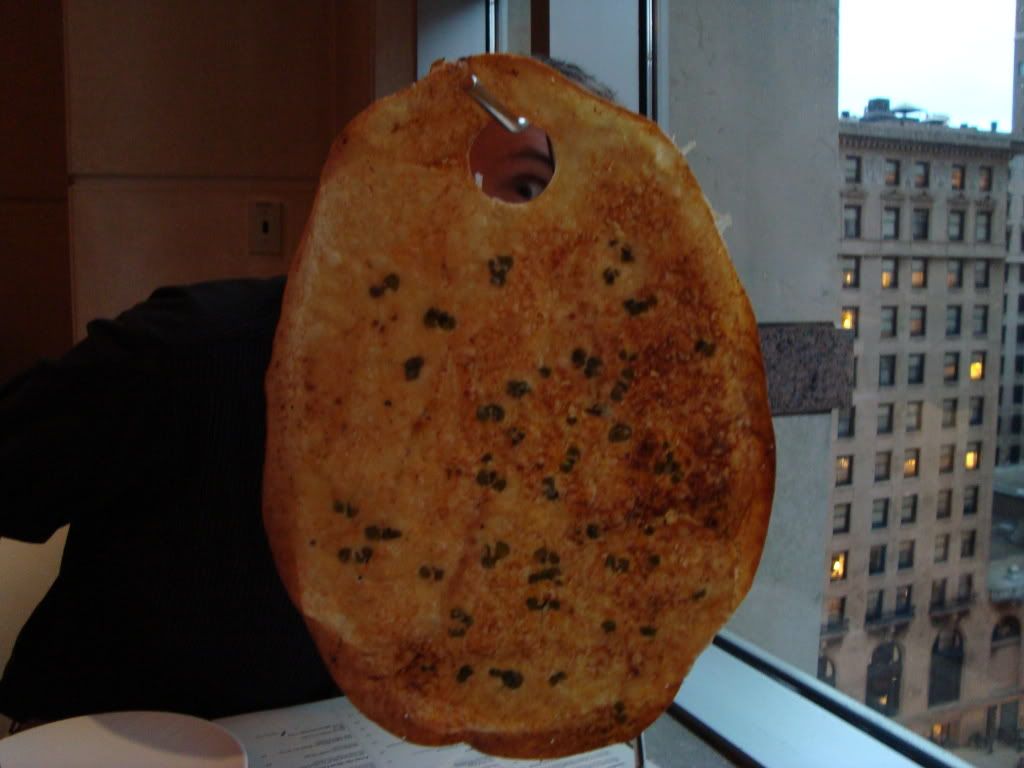 We started with the cheese lavosh, a flat bread that came held up by a hanger. Our server encouraged us to break off pieces without regard to the mess we would make—encouragement that would be very much needed, as we had just walked through the polished marble lobby of a freaking fancy hotel. Seriously, the Four Seasons is nice. The lavosh was delicious, and unlike Cafe Spiaggia's cheese bread did not taste like a Cheese-It.
We followed it up with the bison tartare. It was my first time eating any kind of tartare, and I'm glad I chose this place to try it. The bison was rich and had a complex flavor. The chips added a crunch, the soft-poached eggs more richness, and the mustard some spice. It was really well balanced; our only complaint was that there wasn't enough chips to accompany the big pile of meat we were served.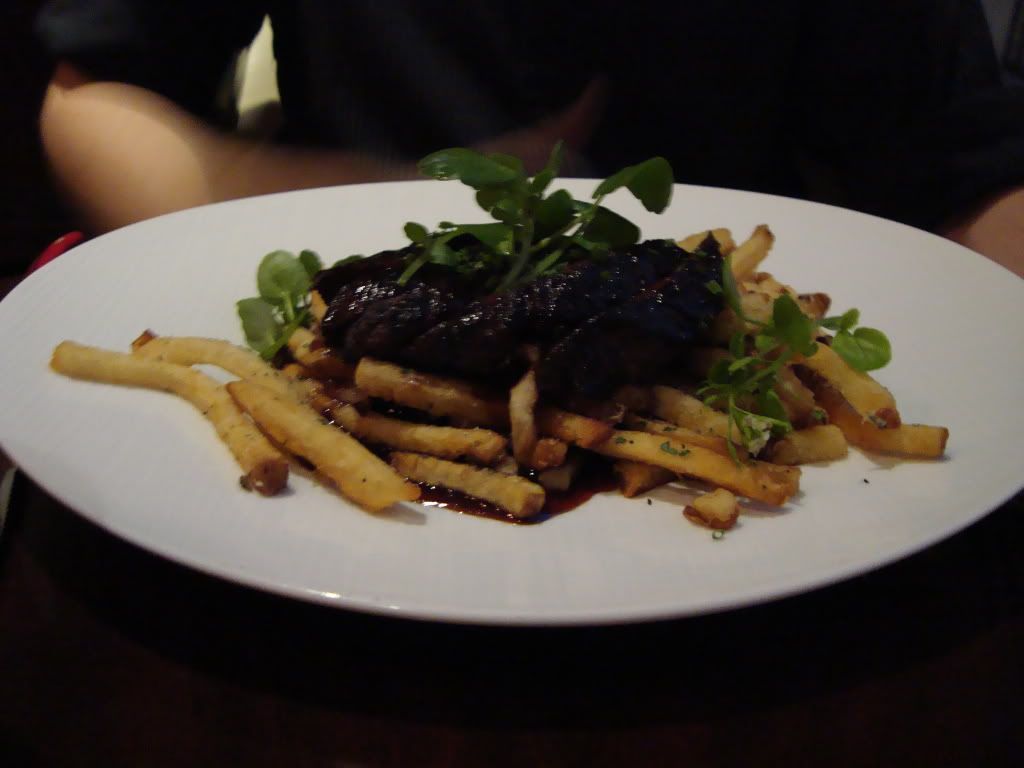 Post-tartare came our main courses. Matt had the wagyu skirt steak. He said it was very well cooked and based on the one bite I tried, I agreed.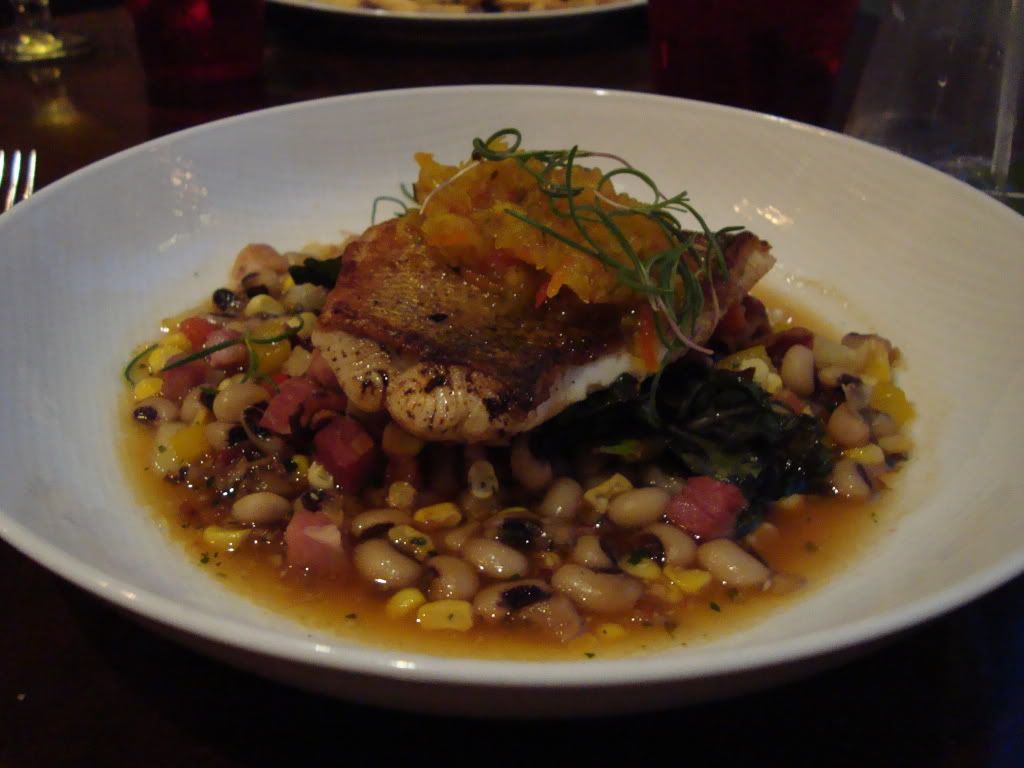 I still preferred my order, however, the Wisconsin walleye. Matt doesn't like seafood so I make a point of ordering it most of the time when I eat out. I had never had walleye before (it was a night to broaden some horizons) and it tasted fine. The succotash beneath it was the real star of the show. Loaded with bacon, ham, corn, as well as other delicious tidbits, it was a different experience every bite. The chow chow, a pickled relish, was more sweet than pickle-y, but I enjoyed the sugar on top of the fish & veggies.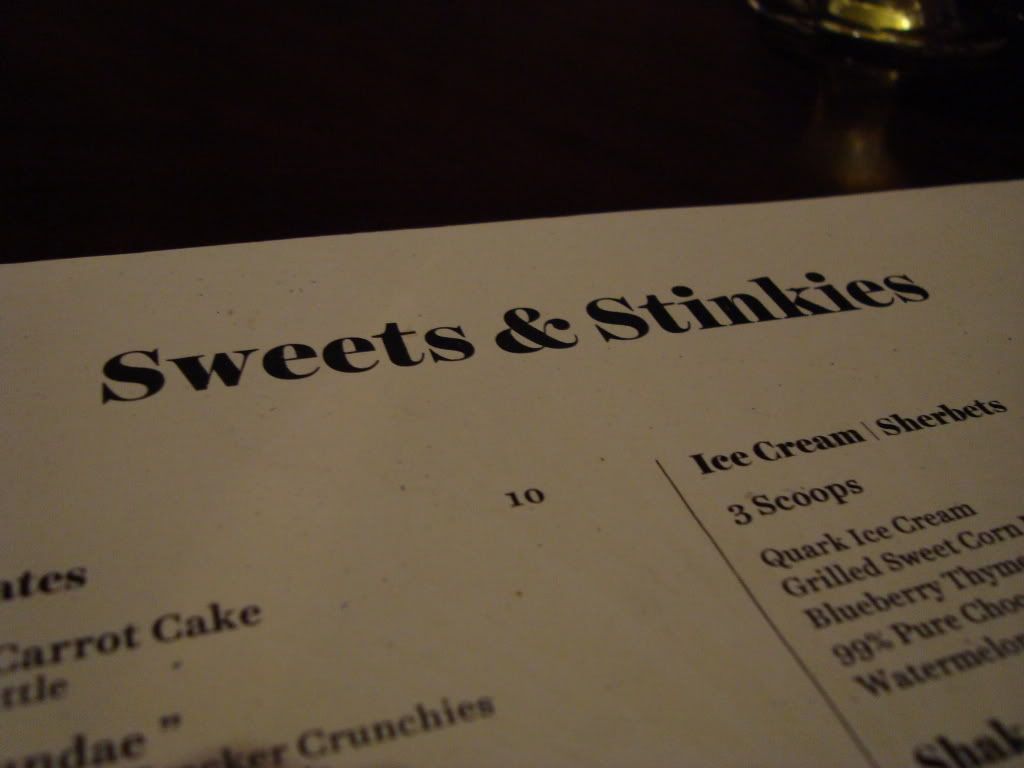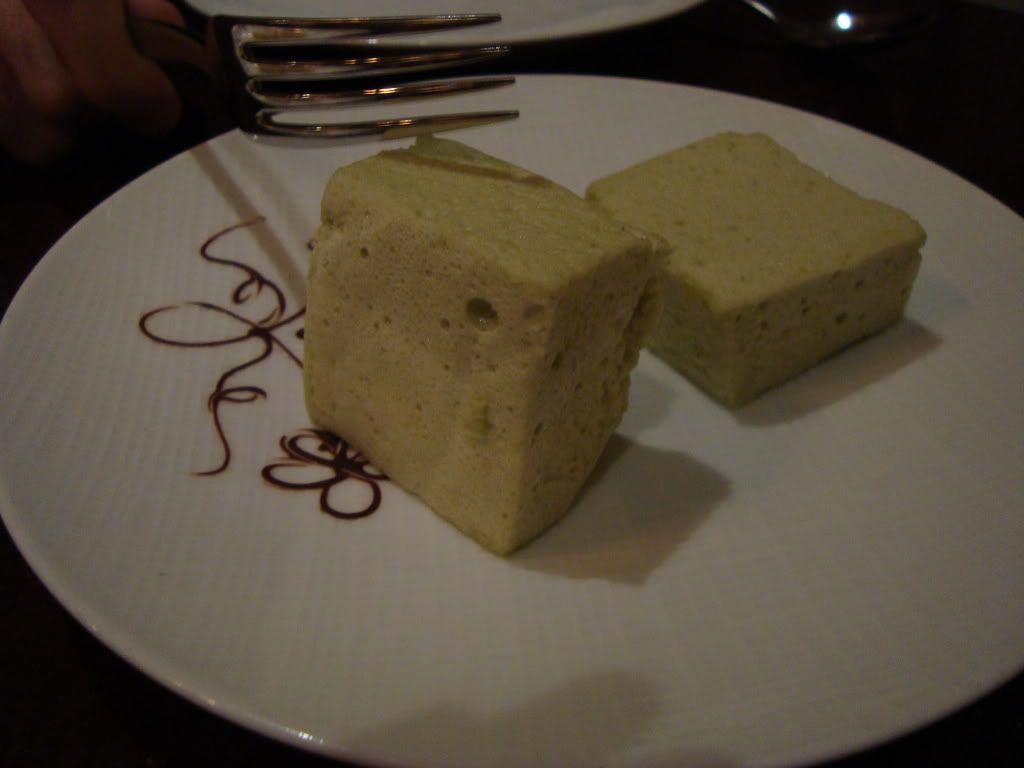 For dessert we order a couple of small things. First was the lemon-basil marshmallows. Lemon and basil is an excellent combination if you've never tried it. In particular, I recommend Giada's Italian Lemonade. The marshmallows were about what you would expect, both sweet and pillowy.
Matt loves lemon, so we got some lemon bars, which were fine. The real standouts on the dessert menu, at least as far as the critics are concerned, are the miso-butterscotch milkshakes and the smores. We weren't up to such a large dessert, though, and I appreciated that Allium offered some smaller sweets.