…by way of Georgia. He was looking for a soul to steal but got all nostalgic and decided to look for some down-home southern food instead (not
Paula Deen's Kitchen
). His first stop was at the Roost southern food truck downtown because, unlike our aldermen, He Who Avoids the Light understands the socioeconomic value of free enterprise and unfettered innovation. There he ordered some
Brunswick stew
, which he was delighted to find came with a delicious, salty, and tender
biscuit
. The stew itself was also good—it mixed chicken and pork, corn, onions, and other tasty bites for a slightly spicy and warming meal. Unfortunately, as Satan was eating he bit down on a small piece of chicken bone, followed by a couple of bits of cartilage. You might think that the devil would be into that kind of thing, but it actually made the meal a little less appealing.
His desire for southern cooking thus left unsatisfied, Satan then made reservations at Big Jones up in Andersonville. There he ordered a Faulkner, a whiskey and egg-white cocktail reminiscent of Big Star's drink menu.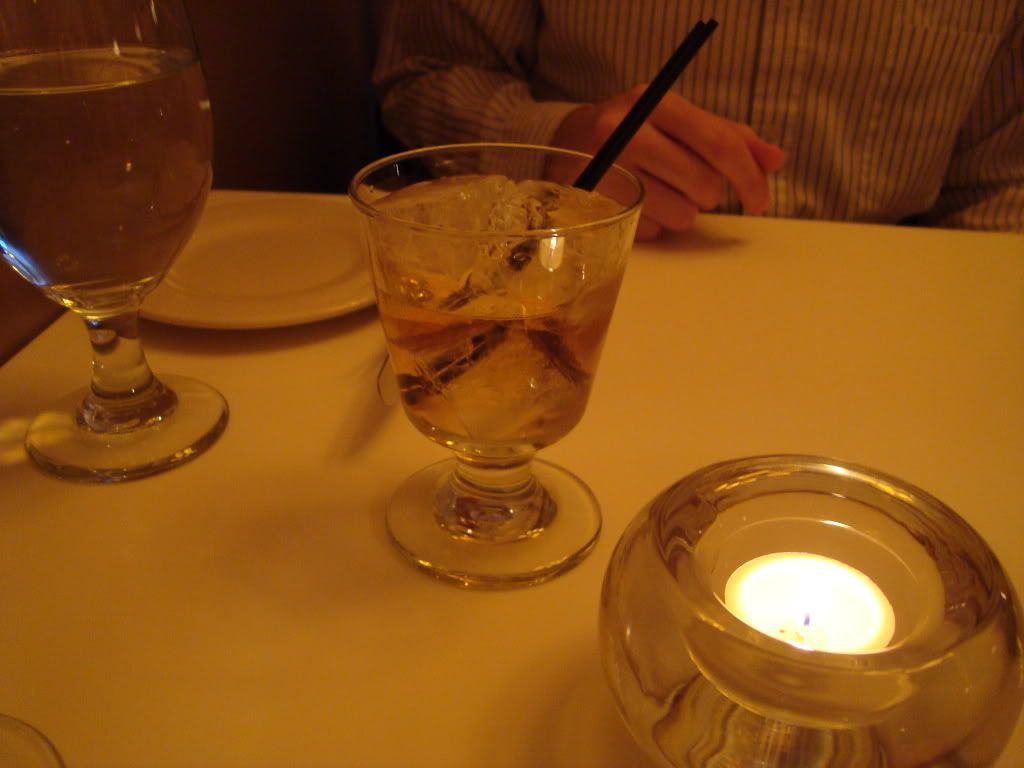 There was more whiskey. I can't remember which kind.
To accompany it he had the shrimp and grits, a wonderful concoction of well-cooked shrimp, scallions, mushroom and tasso gravy, and buttery grits.
Satan also had a couple of bites of the dry-rubbed ribs special, which was tasty but unevenly spiced. Still, the shrimp and grits were such a wonderful representation of a classic southern dish that the Devil was able to return to his normal duties, unburdened by a longing for the past.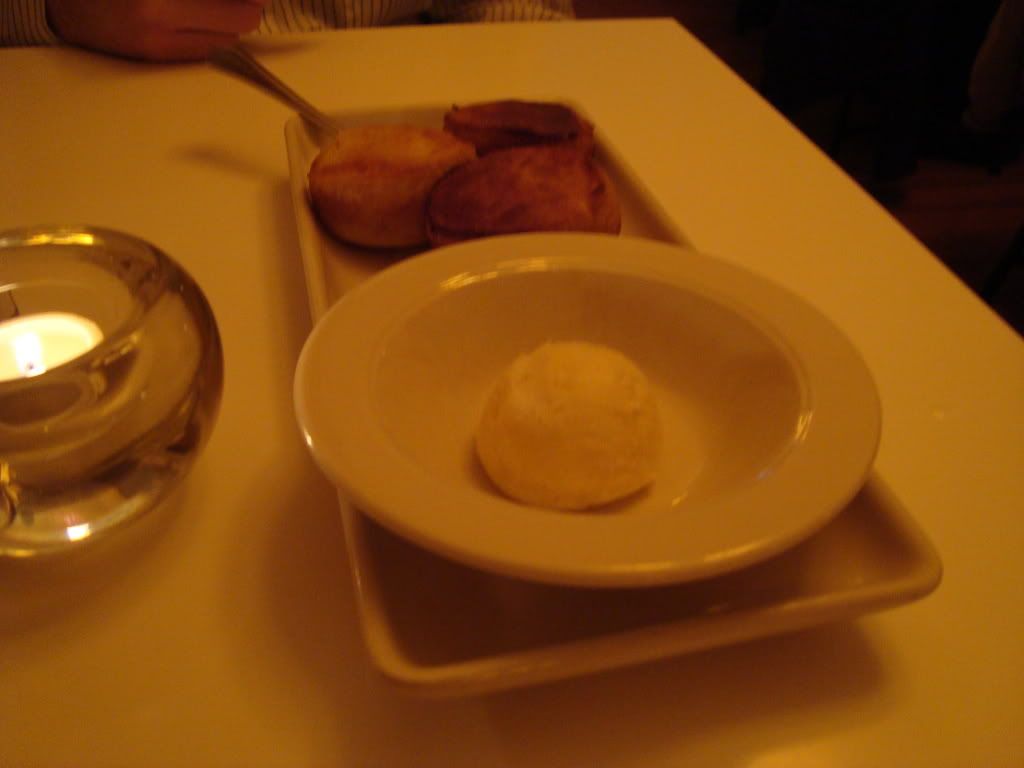 Before I forget, there were also more biscuits, this time with honey butter.