I was messing around with my camera today and found some older food pictures (from back when I wasn't really sure what I would do with the pictures I took). Looking at them gave me this feeling like "Hey, those actually look pretty good! Go me!"
A lemon curd tart with piped meringue from one of Jacques Torres's older cookbooks. Of course, his looked a lot prettier--you can see a big chunk of meringue missing where I accidentally hit my oven thermometer trying to take the tart out of the oven. Since the piping job was kind of shoddy anyway, I wasn't too heart broken. The tart did, however, taste good enough that I made myself sick eating half of it in the span of a day.

Yeah.

Some pictures of the tart in progress: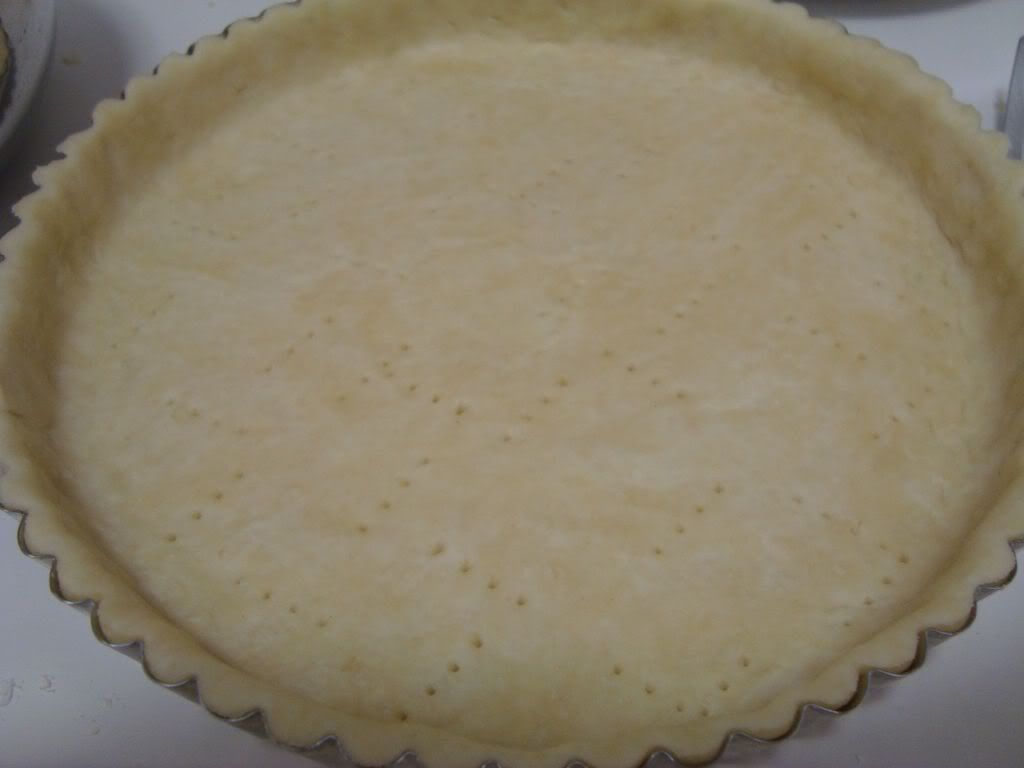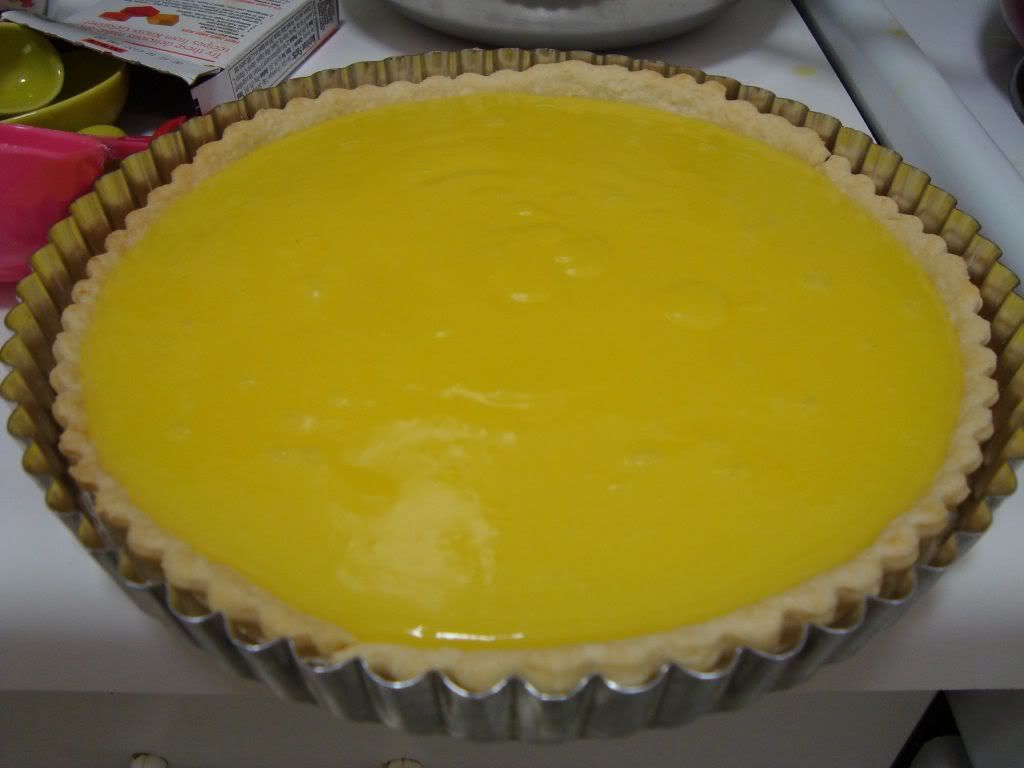 Next up are some spoooooky halloween meringues. I had a hard time keeping the candy eyes clean while putting them in but it was totally worth it. Look how cute they are! They were orange flavored, dipped in semisweet chocolate, and made from a kit found at World Market. Next year, I think I'll just use orange extract and buy candy eyes from a craft store or something.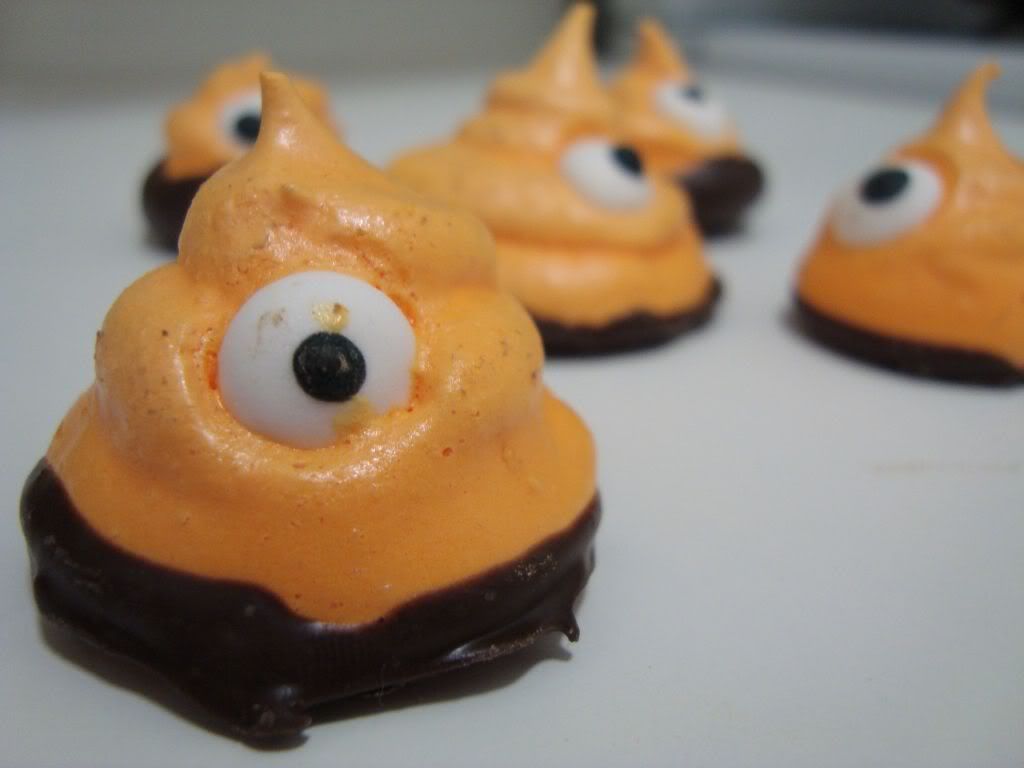 Keeping on theme of "Out-of-a-box Halloween Treats", the monster meringues are followed up by some Bisquick halloween pancakes.

And now for something completely different: a man with three buttocks! No, just kidding. It's some turkey chilli served Cincinatti-style over pasta and topped with grated smoked cheddar cheese.

Next I have some Thai-style tofu stew, made with all sorts of tasty vegetables and coconut milk, and served over rice.

And finally there's the peanut butter and chocolate cupcakes from Martha Stewart's Cupcakes (mentioned in an earlier post; I'll put the picture up there as well). This is actually the second time I made them--the first time I didn't mix the peanut butter mixture well enough with the chocolate batter and the mixture boiled over in the oven, covering the entire top of the muffin tin and making it look like the opening scene of a Bones episode.